How are economic shifts influencing business priorities and product strategies?
Non-bank lenders are facing some serious obstacles right now. From reduced customer demand to increased competition from incumbent players, m
any of these challenges are being caused by rising interest rates.
How is the macroeconomic situation affecting business models and strategic priorities, and how are innovative providers adapting to withstand the tough trading environment? Our state of business lending report has the answers. Featuring survey data from +100 senior leaders at non-bank lenders in the UK & USA, it examines:
The current state of play in the market

The biggest barriers to growth

The impact of economic challenges

The product strategies and emerging trends in the space
79%
say the economy is hurting their business
40%
say their business has grown in the last 12 months
19%
say they're losing out to traditional banks
53%
say they're launching new products as a priority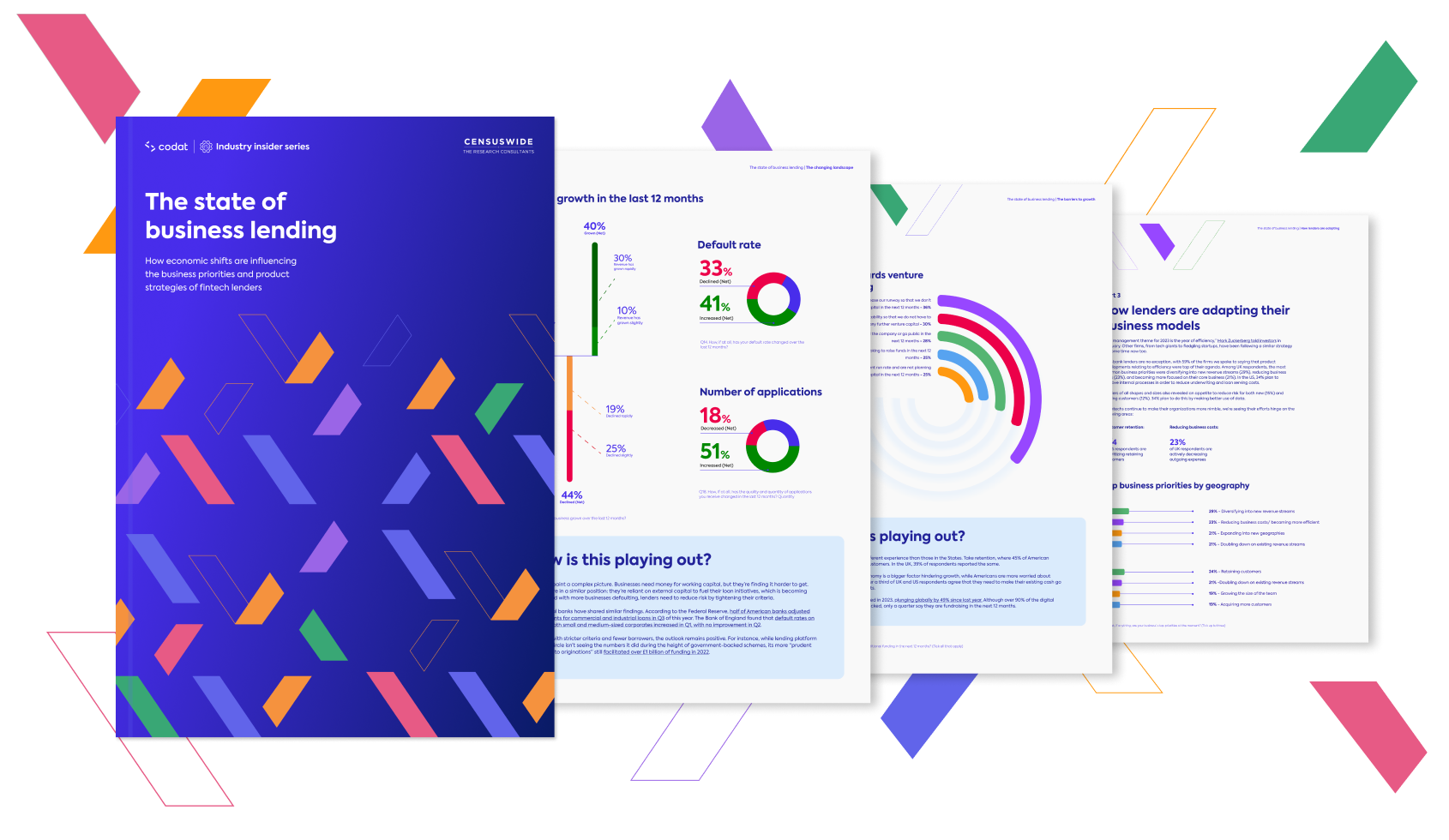 What to expect
For the first report in our Industry insider series, we examine the challenges faced by non-bank lenders in the UK and USA.
With the help of the global research company Censuswide, we spoke to 115 senior stakeholders from product, risk, strategy, and leadership at non-bank lenders to understand the state of play, the barriers to growth, and precisely how these firms are adapting their product and business strategies to the current conditions.
Stay up-to-date with the latest trends and industry news
Be the first to hear about new content and insights from our team of industry experts by signing up for our mailing list.