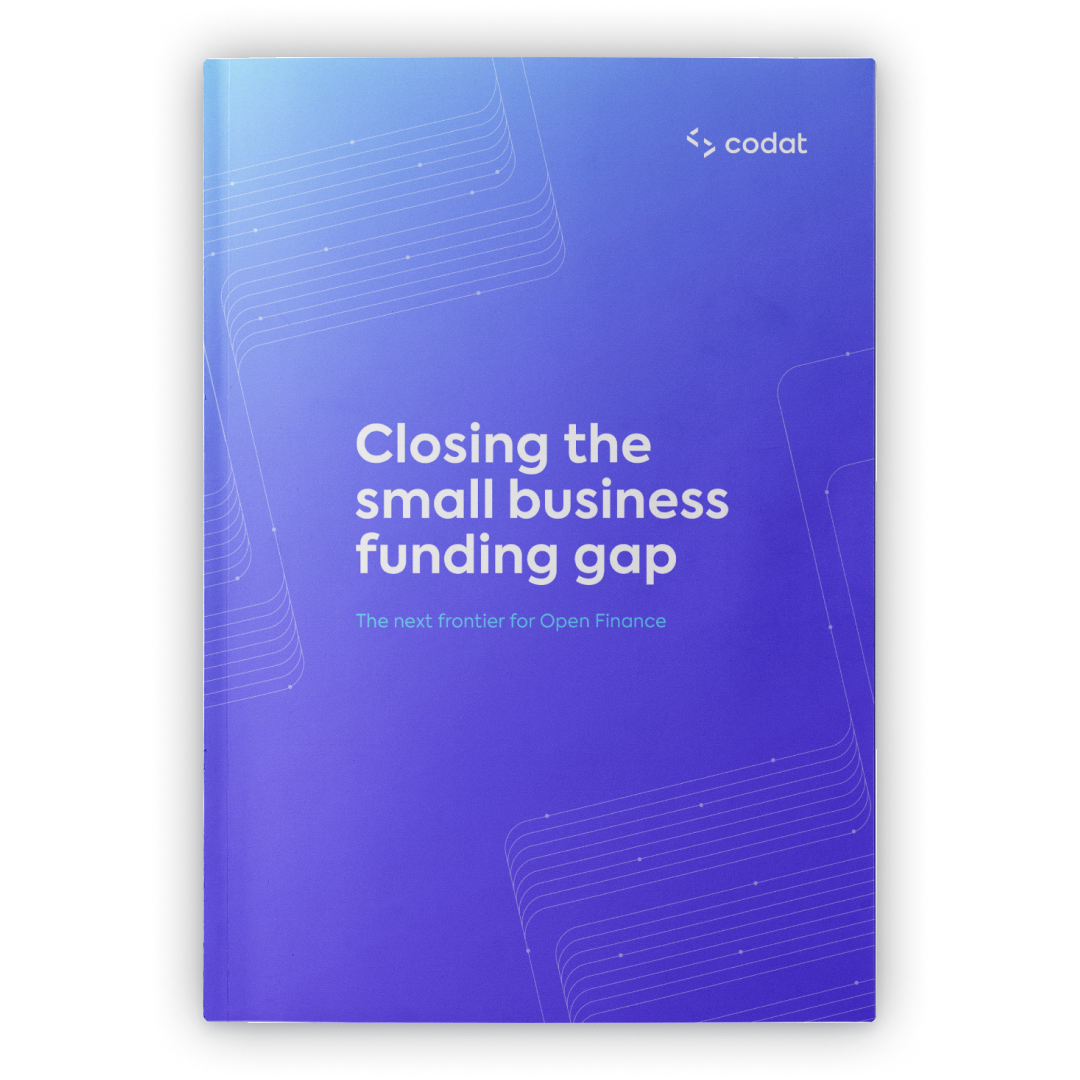 Discover the role of open data in solving the £22bn SME funding gap
Read the report to learn about:
What the funding gap in the UK is and why it exists

SME motivations for borrowing and their attitudes to data sharing and Open Finance

Levels of SME trust and awareness in financial institutions and alternative lenders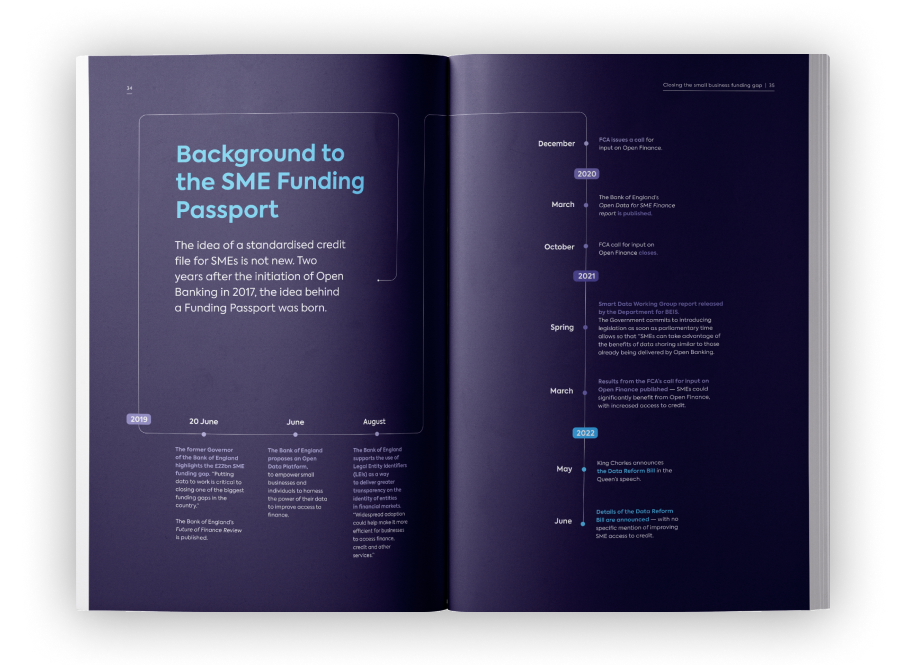 About the research
The Bank of England estimates that there is a small business (SME) funding gap of £22 billion. This funding gap exists because the SME credit landscape is not optimised for borrowers or the lenders that serve them — and it's crippling the growth of the UK economy.
Codat partnered with research agency BVA BDRC to survey 872 UK SMEs and examine the state of the SME funding landscape.
In this report, we explore the role of Open Finance in improving the SME credit market. We set out the argument for the adoption of an SME Funding Passport with details of the required next steps to be taken by the industry and regulators to close the funding gap.
73%
of potential borrowers say they have a negative perception of SME credit
67%
of potential borrowers say they're willing to share their data with credit suppliers
51%
of potential borrowers would change their approach to accessing credit if a Funding Passport were available
What is an SME Funding Passport?
The solution to the UK's SME funding gap is an SME Funding Passport – a digital file containing company financial data necessary for underwriting. The data within this digital file is consented, standardised, and easily shareable with lenders in real time.
Sharing data instantly with multiple financial service providers would enable SMEs to connect to more diverse and competitive sources of finance, and increase the chances of securing the finance for their business needs, quickly and simply.
Register interest to learn more about an SME Funding Passport