The corporate card market landscape
Read the report to learn about:
The competitive environment

How the landscape has changed over time

The product strategies and emerging trends in the space

What industry experts make of it all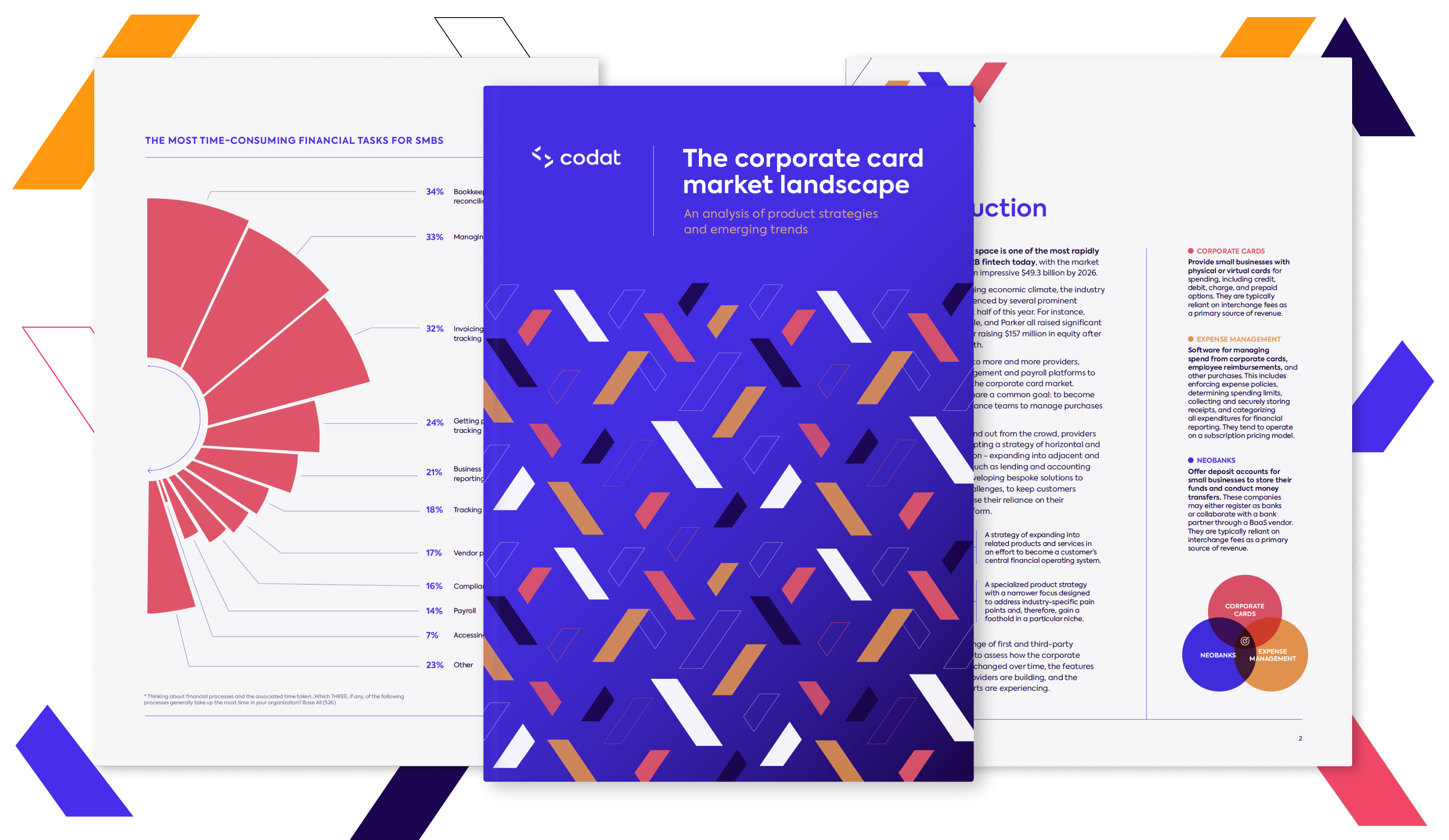 The current state of play
How are corporate card providers responding to increased competition and convergence in the space? Learn about the products and features forward-thinking providers are building to stand out from the crowd.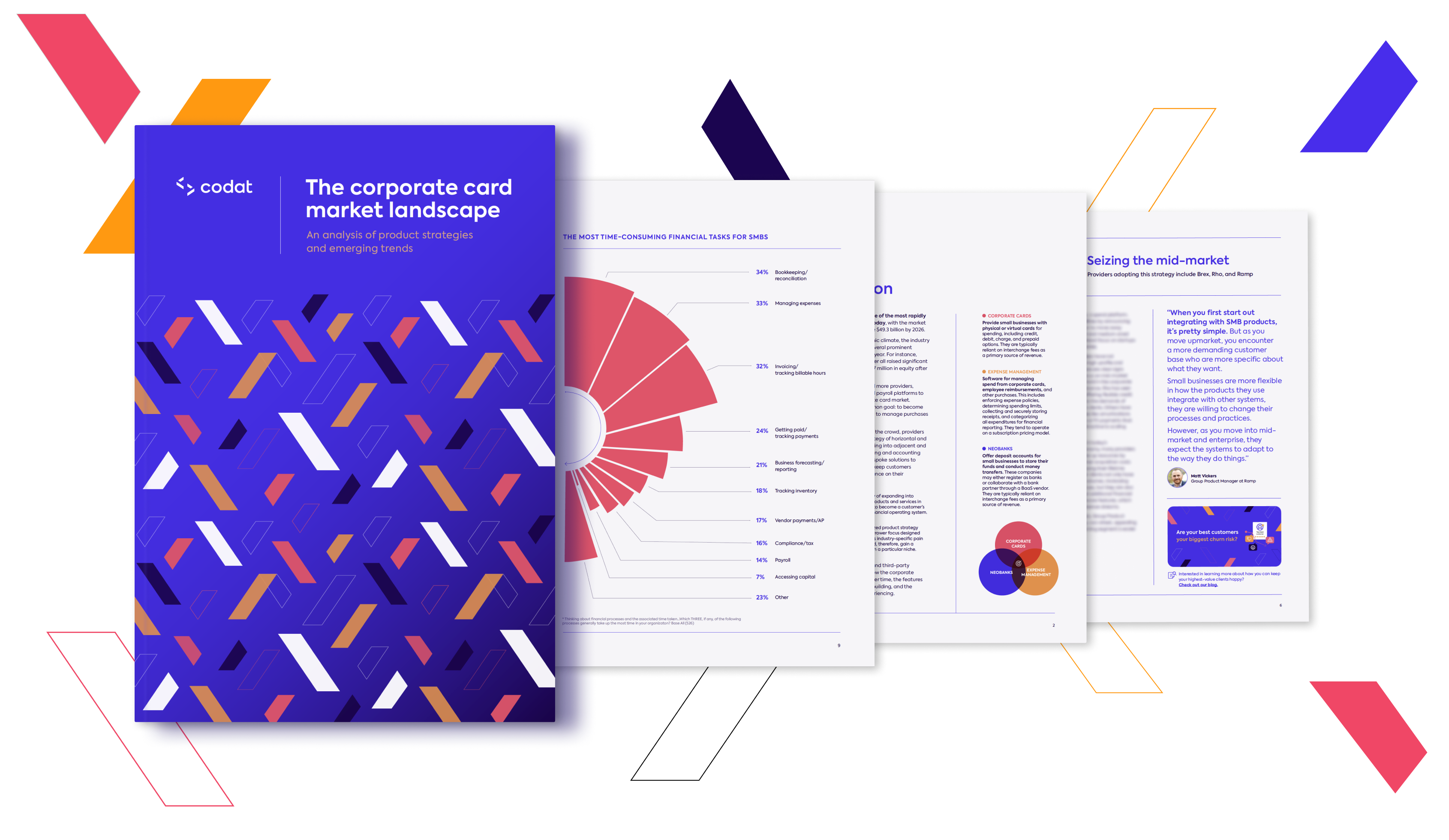 Where is the market heading?
Corporate card providers are expanding into adjacent areas and developing effective solutions to stand out in an increasingly crowded market. Our research revealed popular strategies of achieving this include:
Seizing the mid-market
Launching alternative finance products
Introducing bill pay automation
To discover more about these strategies and how to apply them to your business, download the report.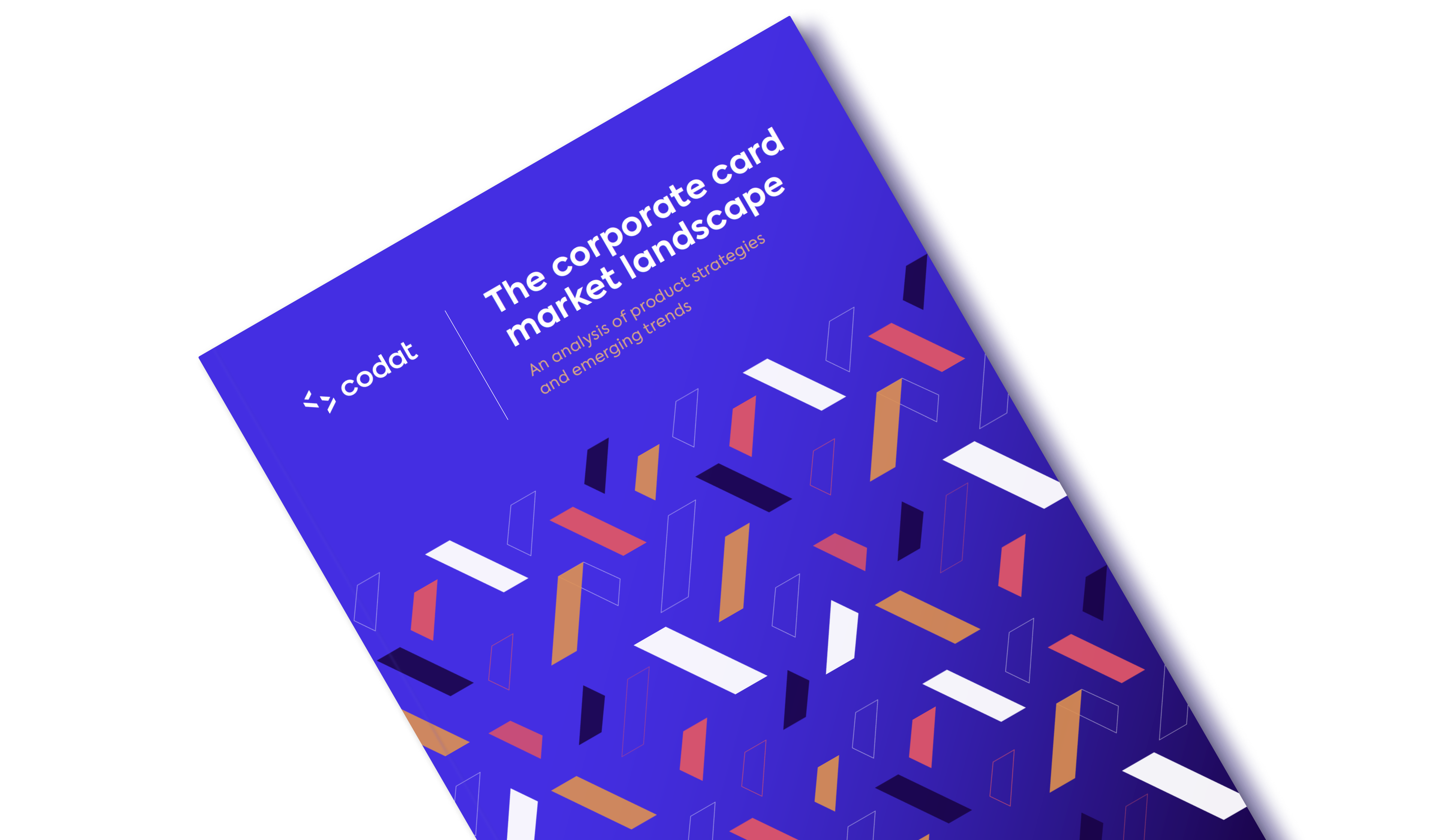 About the research
This report is based on first and third-party qualitative research conducted through interviews with industry experts, analysis of product release logs, and other publicly available information.
Get your free copy of the report